How to add scene transition effect?
Different scene transition effects are sure to enrich your videos or gifs. In Animiz, you are able to add stylish transition effects to leave audiences a lasting memory, including Comb, Hand Pull, Bounce In, Gradient Sweep, Checker Board, Fall Off, Cube, Cross Switch, Wave, etc.
Tips for how to add scene transition effect:
1.Click the "+" button between two scenes, you then can chose a transition effect for your scene.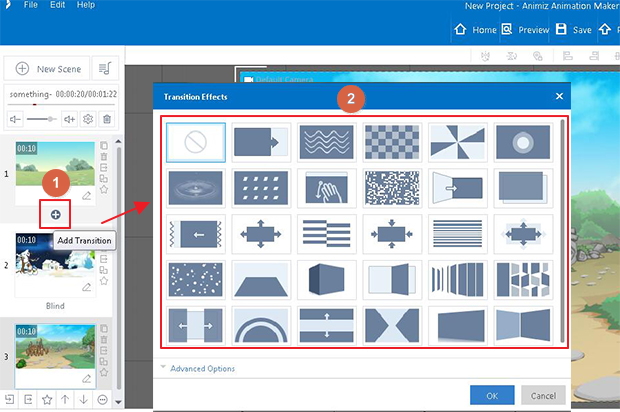 2. Choose a scene transition effect, suitably customize advanced options like duration, direction and amount to realize beautiful presenting results.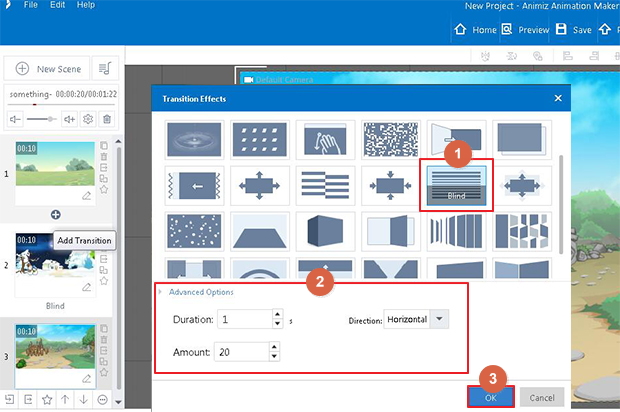 3. View the scene transition effect below.