How to add and edit background music?
Adding background music for your Animiz project will make the whole contents interesting and animated. It is beneficial for drawing audiences' attention and turning their focus on your contents.
Add and edit background music in project with following tips:
1. Click "Background Music" Button to Add Music
At the right side of "New Scene" button, a music icon for you to click to add background music.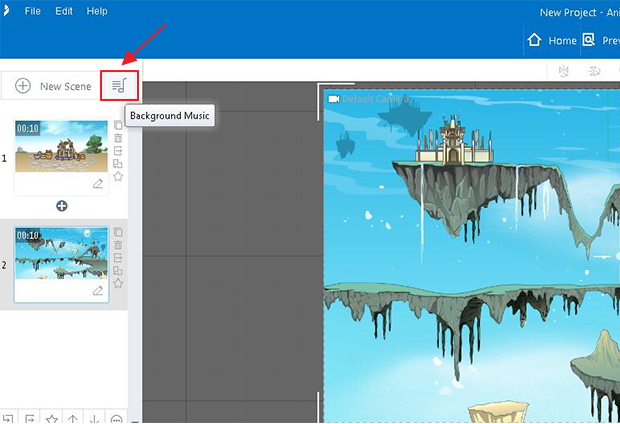 2. Select Music -> Open
In the pop-up window, you can select a music file, then click "Open" button to add background music for your project.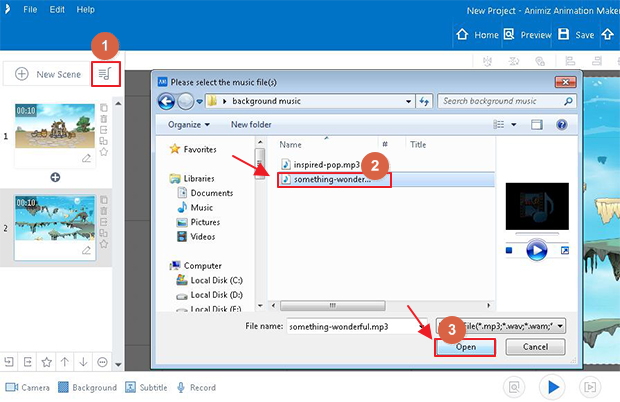 3. Edit Background Music with Volume and Advanced Settings
1) Volume
Click the trumpet icon on the two sides of volume can adjust background music, or you can just drag the huds to right or left to control background music's volume.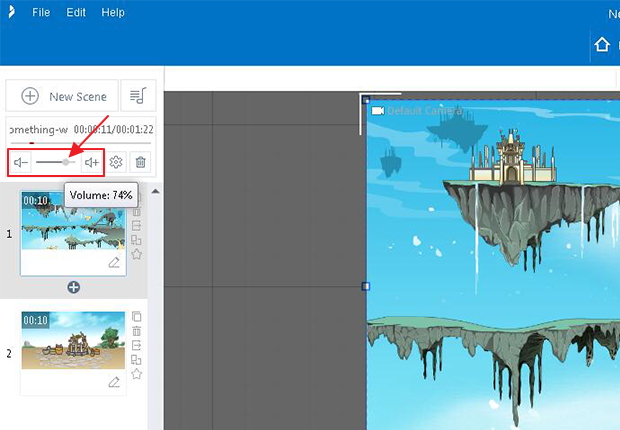 2)Advanced Settings
A. Offset Time
You can customize a start time and end time, for example, start 2 seconds, end 3 seconds, then the background music will play at the offset start 2 seconds and stops at the offset 3 seconds.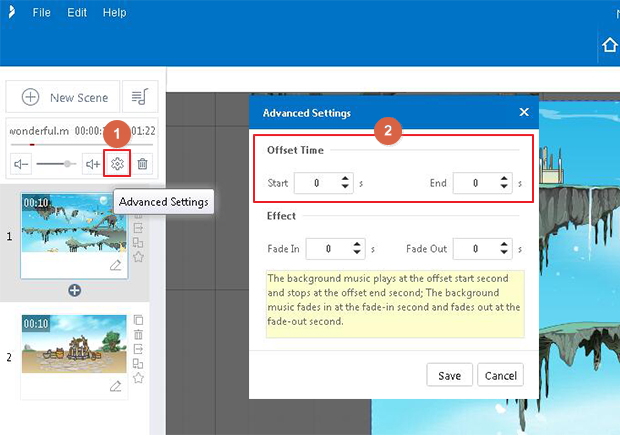 B. Effect
Just customize a fade in time and fade out time, then background music will fade in at the fade-in second and fade out at the fade-out second.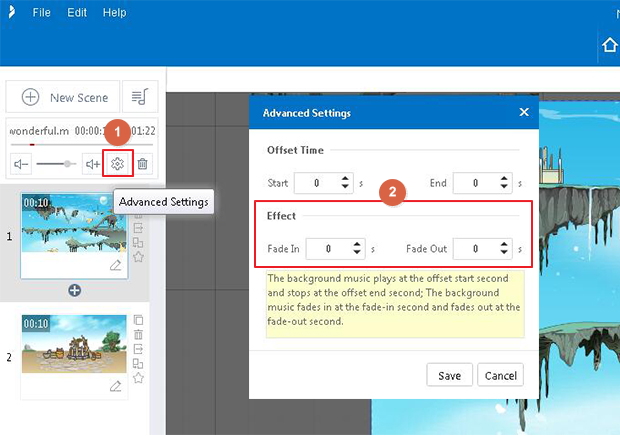 3) Delete
At the bottom of your added music, there has a delete icon for you to delete the background music.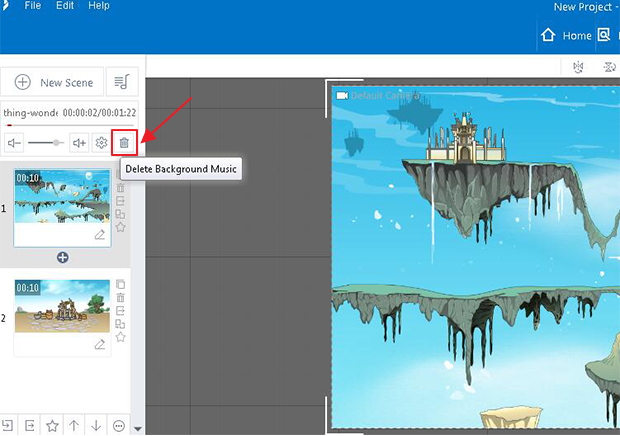 4. Replace Background Music
Even you have added a background music for your project, you can click the "Background Music" icon again to replace with another music. Just select song and open it in the pop-up window.