How to change the layer order?
Layer is a good way for you to realize gorgeous project effects. Manage layer orders of your objects will make your contents showcase delicately.
Here tells two easy ways to change the layer order in project:
1. Through Properties Editing
Select Objects -> Layer -> Click to Change Layer Order
When you choose your objects, in its right-side properties editing interface, you can find the "Layer" option, then choose its layer as "Bring Forward", "Send Backward", "Bring to Top" or "Send to Bottom".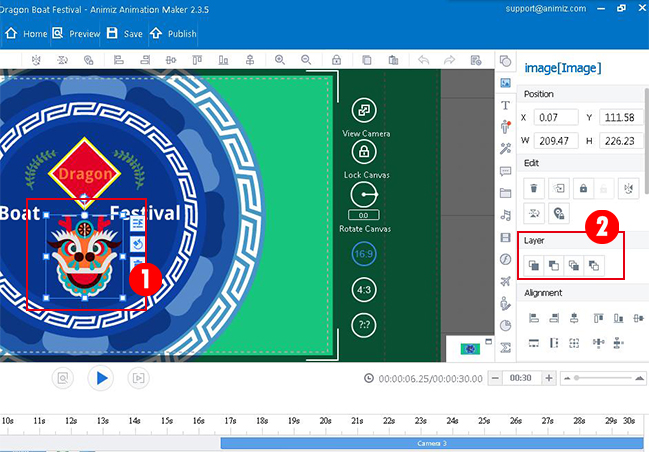 2. Via Timeline Settings
First to select your object, then use "Send Back" or "Bring Forward" button to change your object's layer order.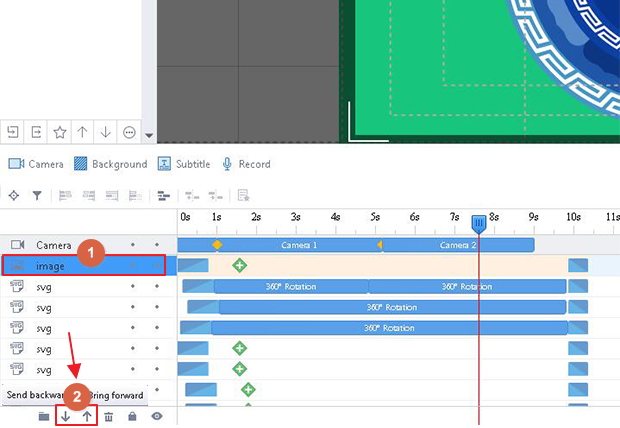 3. Use Mouse to Drag
Select Objects -> Drag -> Change Layer
Click your objects, then use your mouse to drag it in the timeline, you will easily change the layer order.