How to add images?
Image plays a very important role in a presentation video, and it is sometimes better than text to deliver messages. In the tutorial, we're going to learn how to add images.
In the Animiz, you will have two options to add images to your video: local image & online image. And you also have the right to eit the image.
1 Add Local Image
Click "image" icon – add local image – choose local file –click the target image – "Open"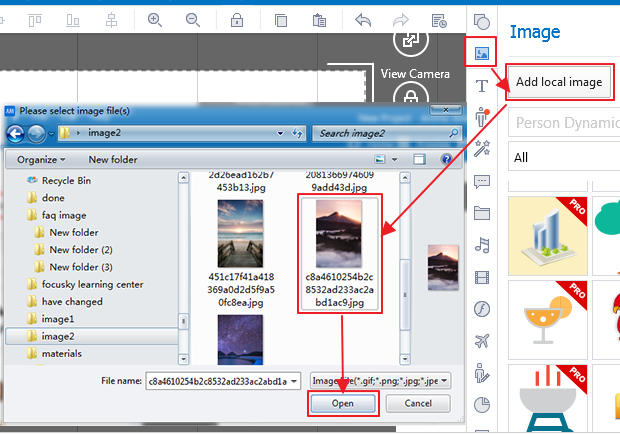 The local image is added into the scene.
2 Add online Image

Animiz provides many different online images to make it easy to design an engaging video. You can add and edit any of them. Even you are allowed to search directly your target item in the search box.
Click "image" icon – search the target item from online images – click the target image and drag it into the scene

3 Edit the image
You are also able to edit any inserted image in the scene with Animiz's image editor. You need to select it first, and then click the "Edit" button in the right,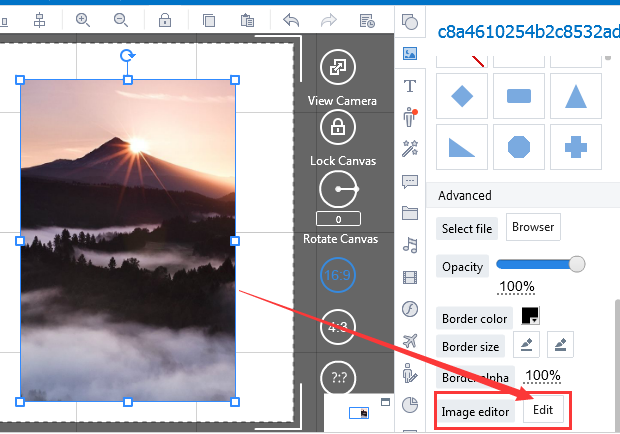 and you can go ahead to set the size and the effect for the image.