How to add formulas?
You have an easy access to a variety of formulas, when creating a video presentation with Animiz. These formulas are editable and can be combined with each other to fit your needs. Follow steps below to add formulas.
Click the "Formula" icon, you will see the Formula Editor pop up.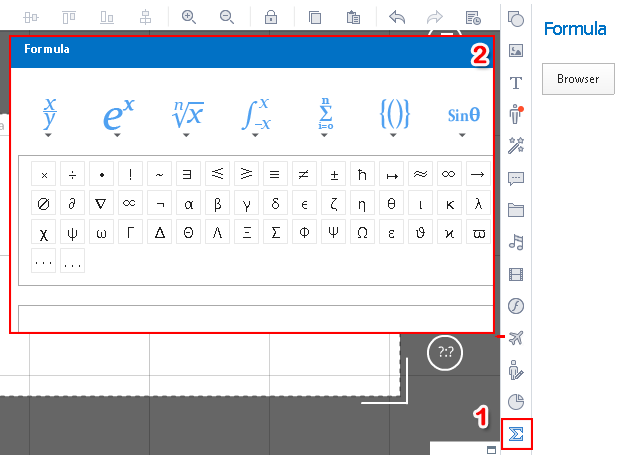 Select one formula, input words to edit the formula, click "OK"