Top 7 Character Animation Software For Animation Designers
Somewhere between watching our favorite cartoons and growing up, we all have had the common question- "How do they give shape to the characters?" To put it simply, there is a set of character animation software available in the market, which generally caters to the requirements of animation designers. However, since 'good enough' is not sufficient, developers have come forward with 6 awesome options. Compiled below are those: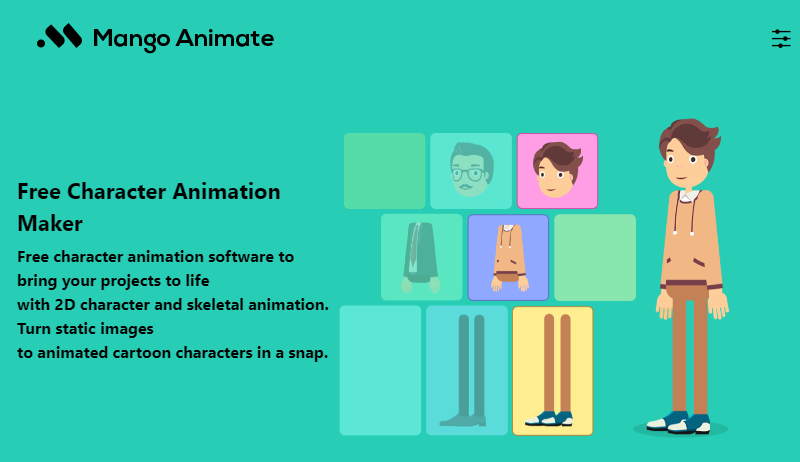 Mango Animate Character Maker (Mango Animate CM) is the best character animation software specially developed for beginners. It provides a variety of action skeleton templates that allow users to easily convert multiple images in PNG / PSD format into realistic 2D animated characters. Mango Animate CM is equipped with a rich library of premade motions so users can quickly and easily animate the character they choose. It can also customize animated characters, change their clothes or skin color, add facial expressions to express wonderful stories.
Start Creating Realistic Animated Characters with Mango Animate CM
2. CrazyTalk Animator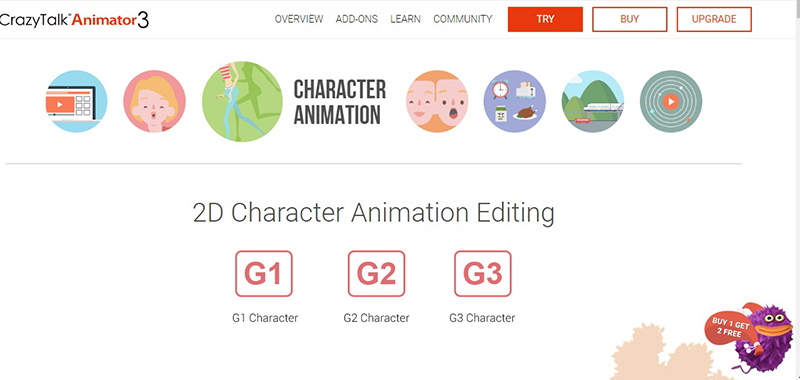 This is a world-class entertaining 2D animation software, ideal for shaping your fictional characters. With 2D character templates, 2D bone rig editor, automatic lip-sync and facial puppet tools rooted in it, inventing animated creatures that talk, is not at all difficult. All things considered, CrazyTalk Animator is a call out to all those Windows and Mac users out there.
3. Animiz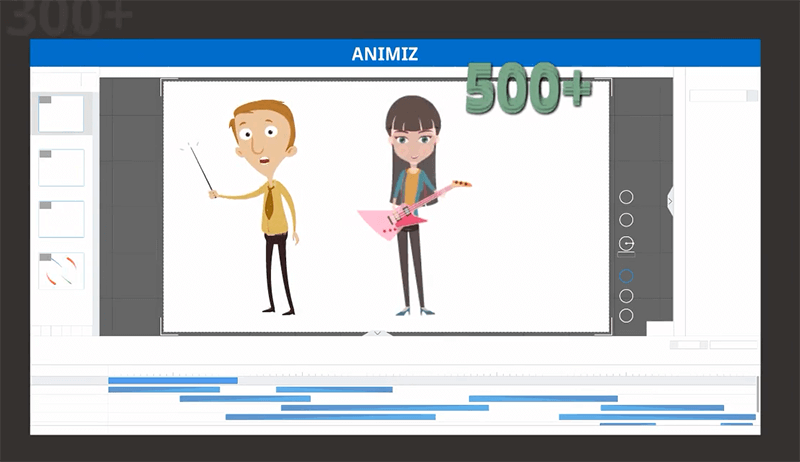 Animiz happens to be a great addition to existing bunch of animation software that allows you full control over character customization, letting you choose from the motions, emotions and actions just to give it a realistic touch. Animation designers can also utilise the voice-over narration feature to illustrate a story of their choice.
Start Creating An Animation Video with Animiz
4. iClone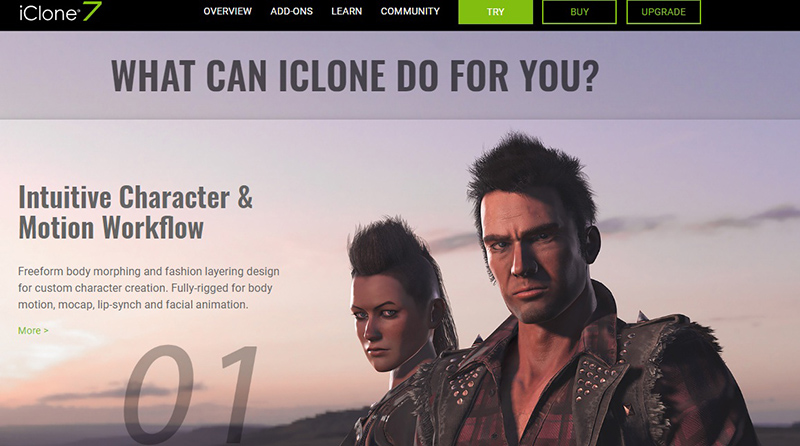 How about a character animation software that has its name entwined with acclaimed organisations like Ford and Microsoft? iClone is exactly that software, where 3D characters are fully customizable and lip-sync feature is widely available. It is a favourite among animation designers hunting for a tool having facial animation, motion key editing and soft cloth physics simulation features incorporated well into it. Moreover, with advanced shadowing and lighting effects, creating life-like surrounding for characters is much simpler.
5. Mixamo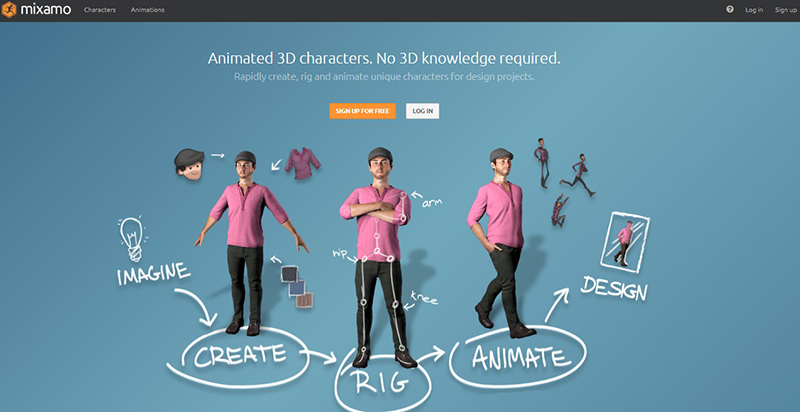 Mixamo chooses the shortest possible way to an animated 3D character. This involves only a 5-step procedure starting with imaging and ending with designing. In-between, simple steps like create, rig and animate paves the way to a unique model in just a couple of minutes. Bid farewell to painstaking weight painting by using this desktop app, without having to model from scratch. Also, you can pick from the rigged 3D characters to get your project done in minutes!
6. Poser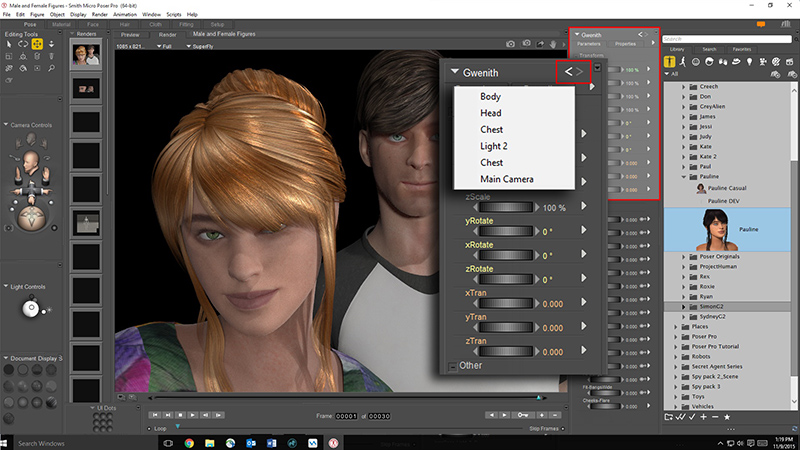 Those who are not much into Poser should know that it is standalone 3D character animation software with inbuilt figurines and add-ons. Drag them from the rich library of props, lighting, hair, clothing and ready-to-pose figures to bring up the scene that you have always imagined. A favourite among design studios, Poser provides you endless opportunities to depict figures carrying diverse expressions now and then.
7. Autodesk Maya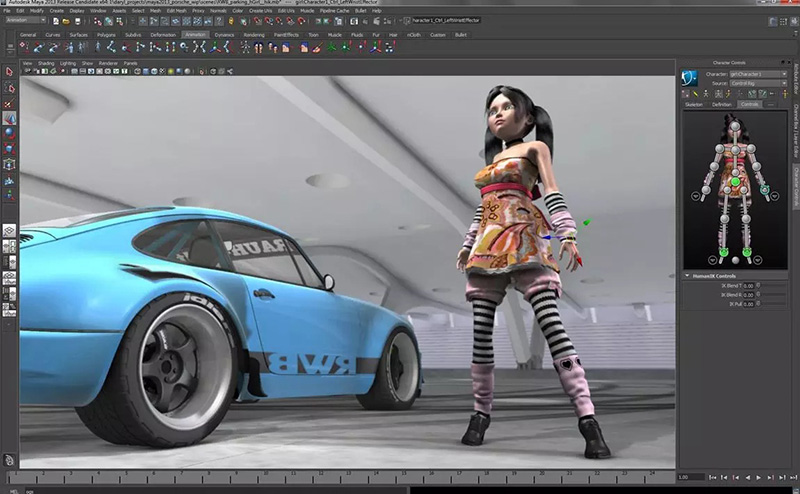 Autodesk Maya is just the right toolkit for professional animation designers out there. Being comprehensive software that includes rendering, simulation and modelling all at the same time, it is a medium to channel your technical and artistic proficiencies into thrilling 3D animations. As per its novel features are concerned, clump modifier, MASH nodes, UV editor and after effects live link are some of the notable aspects that are worth mentioning.
Conclusion
As novel character animation software programs are hitting the market now and again, the chances of recognising the best out of them are turning bleak. However, with this apposite list before you, the task of designing becomes incredibly easy, letting you choose from the finest available options in your domain. So boost your creativeness with these exceptional tools and inspire others around you.
Watch a stunning animated video created by Animiz
Start Creating An Animation Video with Animiz