6 Budget Friendly Alternative Software to Adobe Animation Software
Whether you are an independent artist, or have a small budget to invest on your startup venture as an Animation Company, there are a number of budget friendly alternative software to expensive suits like Adobe Animation. You got to try out the 6 software that are as good as FREE!
1. Blender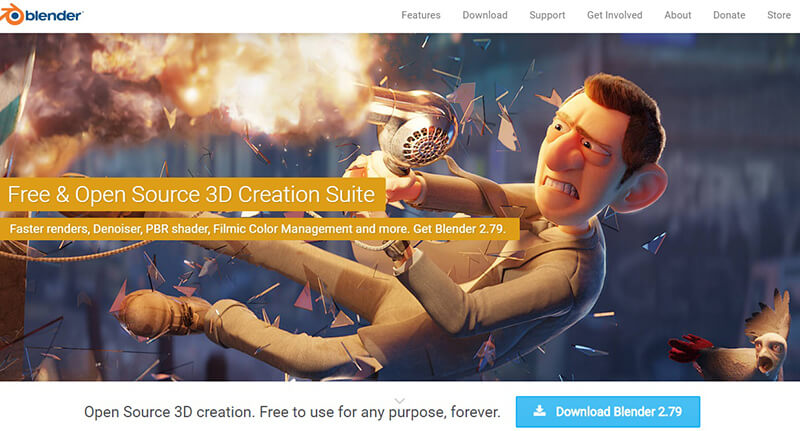 Blender is for everybody, it's free and its large and very much dependable for creating an entire animated video. It comprises of the complete 3D pipeline in its entirety. This is one of the most big hearted open source apps for anything like video presentation, marketing videos, or getting started with your skills in graphic design and animation.
2. Animiz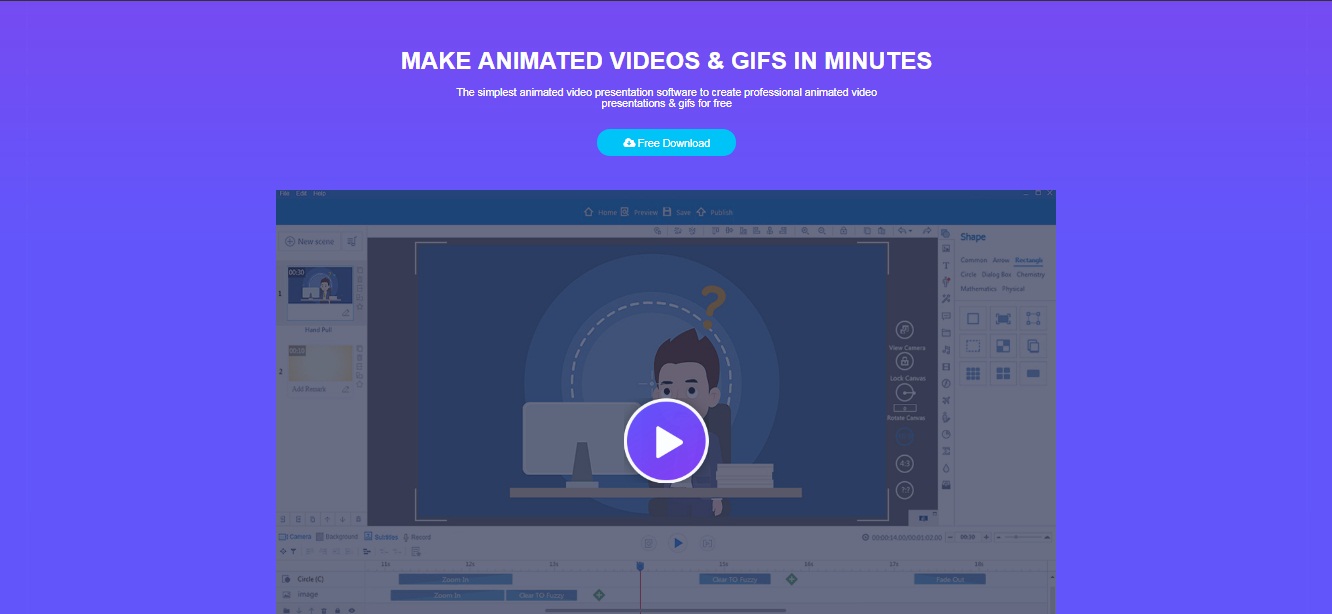 Sometimes you don't need big things; all you need is simple things done well. This is what Animiz is all about. The rather new provider, Animiz specializes in vector animation, and provides a good deal free assets for video marketing, presentation videos, short animated videos or even GIFs. Besides the free assets, the paid package starts from 29$ a month, for benefits like 100G cloud storage, a host of animation tools, like background and image customization, animated graphs and charts, hand drawn animation and a lot more.
Start Creating An Animation Video with Animiz
3. Open Shot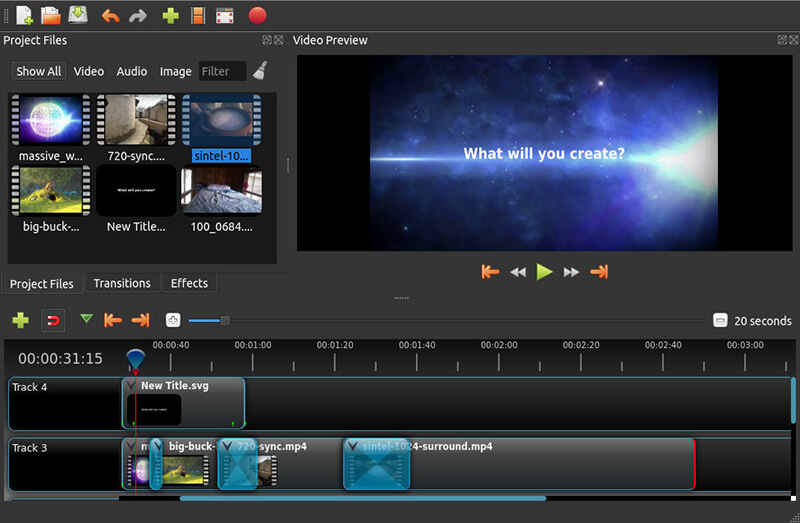 This is simple, open source video editor and animation creating software, which is also a cross platform application that is compatible with Windows, Apple and Linux operating software, and is free to download. It requires a 64bit processor to run, and supports a wide range of file formats including photos, videos and audios. There is a good deal of features like 3D rendering, powerful frameworks for animation, and a long list of effects that comes for free. This may not be a hugely popular software, and beginners may experience some difficulty in understanding the interface, but those who manage to get a hook of it, are at the beneficial end of getting a good deal of budget friendly attention from this free software.
4. Da Vinci Resolve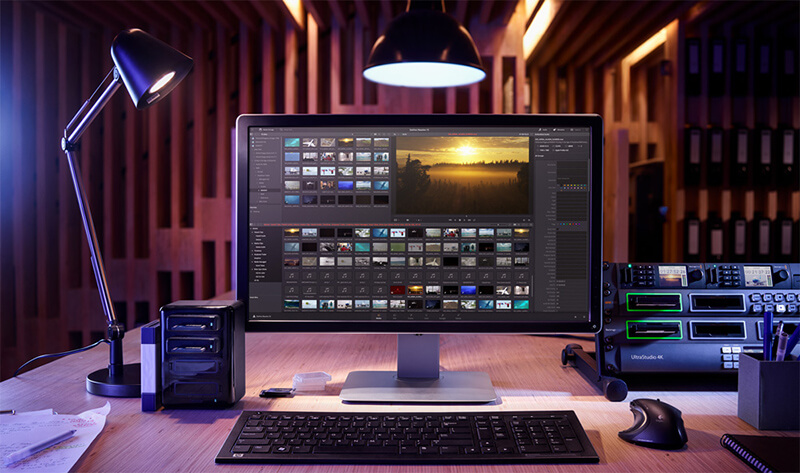 With the advent of the Da Vinci Resolve 15, this is definitely going to be placed in the top three software for being a pseudo Adobe Animation, yet befitting a budget that's as good as free. This software, developed by Black Magic Design, is the first of its kind that allows a comprehensive working experience, because then this system will be able to substitute professional online and offline editorial. Plus, you get a wide range of features, for video editing and animation, that's much like a level headed alternate to any expensive conventional software. This can be a bit of a complex interface for starters, but give it some time and patience, you can get hold of a world of opportunities.
5. Pencil 2D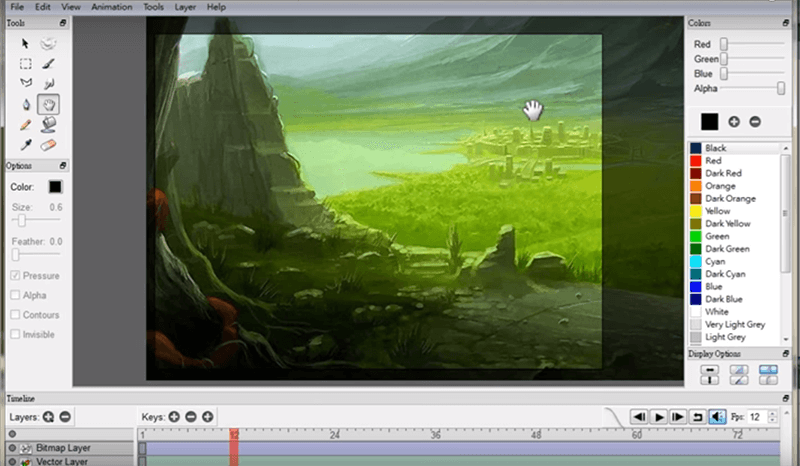 Pencil reminds you of the true beauty of 2D animation, with it's open source platform being a comfort zone for artists and designers at large. The simple and seamless probability of stunning visuals is complemented with practical features that are available for free, the software supports vector and bitmap images to be exported from your drive, whereas, you may use it's cool inbuilt illustrator, for the old school hand drawn animation. This, powered by a number of animation features, is compatible with Windows, Mac and Linux operating systems.
6. Renderforest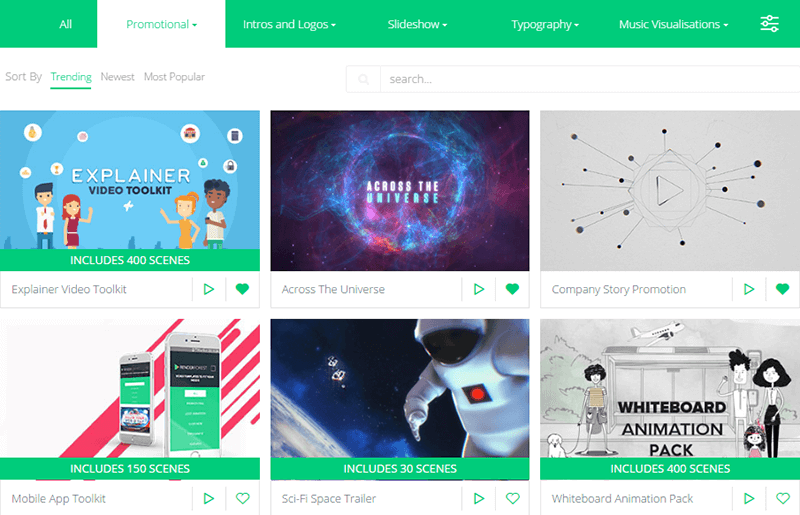 From promotional videos, business presentations, explainer video, school projects, animated video of special events and virtually all sorts of creative art, Renderforest offers a good deal of open source tools and assets. This can be a very pleasurable suit for non-professionals, having little or no knowledge of animation, but having a creative urge to try their hand at it. You can choose and arrange from over 400 video templates, or upload your photos, videos or music files, for supports a wide range file formats. Finally, customize your creation with numerous tools, readymade stories, and thousands of preset animated scenes. The best thing is its simplistic interface, and lightweight app, that supports all devices.
Are you still worried about the huge expense of Adobe Animate software, these are 6 affordable animation software tools for you, you can test the software and find the right alternatives.
Watch a stunning animated video created by Animiz
Start Creating An Animation Video with Animiz